Excavating, Backhoe, Construction, & Trucking Services
DeBord & Son Construction & Trucking has over 45 years of experience serving Pikeville, Dayton, Dunlap, and surrounding areas of Tennessee.
Residential and Commercial Services
⬛  Fill Dirt
⬛  Gravel
⬛  Topsoil
⬛  Backhoe Work
⬛  Septic Tanks
⬛  Field Lines
⬛  Footers
⬛  Dozing
⬛  Basements
⬛  Land Clearing
⬛  Ponds
⬛  Trackhoe Work
⬛  Water Lines
⬛  Yard Work
⬛  Road Building
⬛  Tar and Chipping Services
Fully Licensed Contractor For All Types of Grading, Excavating, Backhoe, and Site Work
No matter your needs, our construction and trucking experts are here to help. Every member of our team is experienced and trained in using a variety of equipment. They know just what to use for your job. Our crews also understand that good preparation is the foundation of any good excavation job. We do the job right throughout all phases of the project. High-quality backhoe and excavating work requires skill—and we've got it.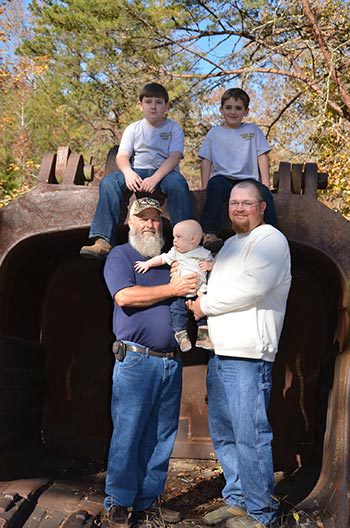 Family Owned and Operated
Our family owned and operated business is a fully licensed contractor for all types of grading, excavating, backhoe, and site work. We do a wide variety jobs and will gladly come out and give you a free estimate. Water/electric lines, septic tanks, grade work, clearing, pond clean out—just about anything else you can think of for your residential or commercial excavation and construction project.
There's plenty of work that we can help you with. If you're a contractor working in new construction, a developer building a new neighborhood, or a homeowner making changes to your property, we're the people to call.
Pikeville, Tennessee's Most Trusted Grading and Excavating Contractor
We're happy to help you determine exactly what needs to be done on your property. We'll even give you a free estimate and an outline of the recommended work. It won't take long for you to see why we're one of the Pikeville, TN area's most trusted grading and excavating contractors.
Residential and Commercial Services
Areas We Serve
Pikeville, Dayton, Dunlap, and surrounding areas in Tennessee